What is Collaborative Divorce?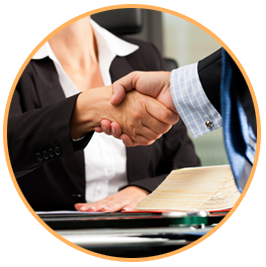 Collaborative divorce is a process for resolving a divorce in which each party is represented by an attorney, and both spouses commit to a voluntary, free and open exchange of information and pledge not to go to court. The collaborative team may also include accountants or financial planners (who assist with asset and debt allocation and calculating income for child support and spousal support purposes), and mental health professionals (who work as coaches to help the parties communicate openly, and can also be involved in helping the parties work out parenting agreements). The result is a solution that takes into account the goals and needs of both spouses and their children. Learn more about collaborative practice here and here.
We are trained in collaborative practice and can help if you are interested in this method. Even if collaborative divorce isn't for you, know that we are always committed to working productively with the other side to find the best resolution for your case.